HYDRO PRO: Race-Ready, Adventure-Minded Hydration
Achieving the perfect hybrid between smart hydration backpack and well-ventilated vest, EVOC HYDRO PRO is the ideal hydration reserve for everything from gravel adventures to enduro races. Designed specifically for high-performance cycling applications HYDRO PRO is available in two different volumes — 1.5 l and 3 l.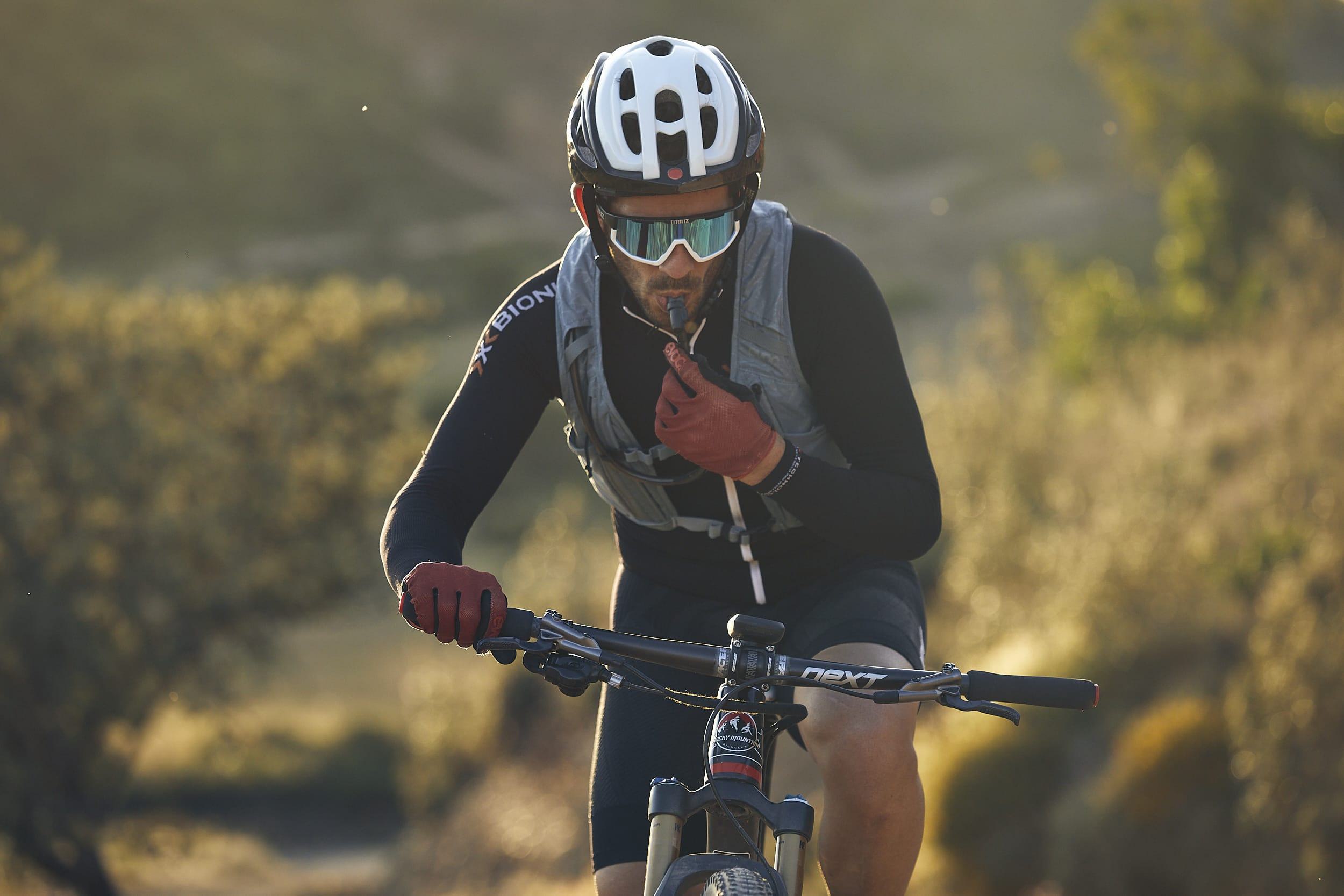 The quick-access main compartment accommodates a 1.5-liter hydration bladder as well as smaller items and valuables.
Two 150 ml mesh pockets on the shoulder straps ensure energy bars and gels remain within easy reach throughout any ride (or they can accommodate mini flasks for running)
A zippered pocket — two on the 3l model — underneath the mesh pouches let are perfect to stow away mini tools or a mobile phone.
The lateral AIRO FLEX sections keep the pack snug, yet comfortable, and prevent any side-to-side movement no matter where the road — or trail — takes you
Specifically designed to meet our athletes' strict requirements without a single gram of unnecessary weight and good ventilation, HYDRO PRO is vital to maintaining fueling and hydration during summer events where high heat and dry conditions can limit athlete performance. The short-contoured HYDRO PRO creates a hydration solution for athletes without too much coverage on the rider's back and allows for unencumbered use of the jersey pockets.
Further convenient features:
HYDRATION BLADDER 1,5 included
Mesh ventilation
Body Hugging system for better fit
Compression straps that prevent the load from jumping around inside the pack
AIRO FLEX belts for flexible, yet firm fit
Compartment for hydration bladders up to 1.5 litres
Clip to attach hydration system hose
Height-adjustable chest strap with clip to attach hydration system hose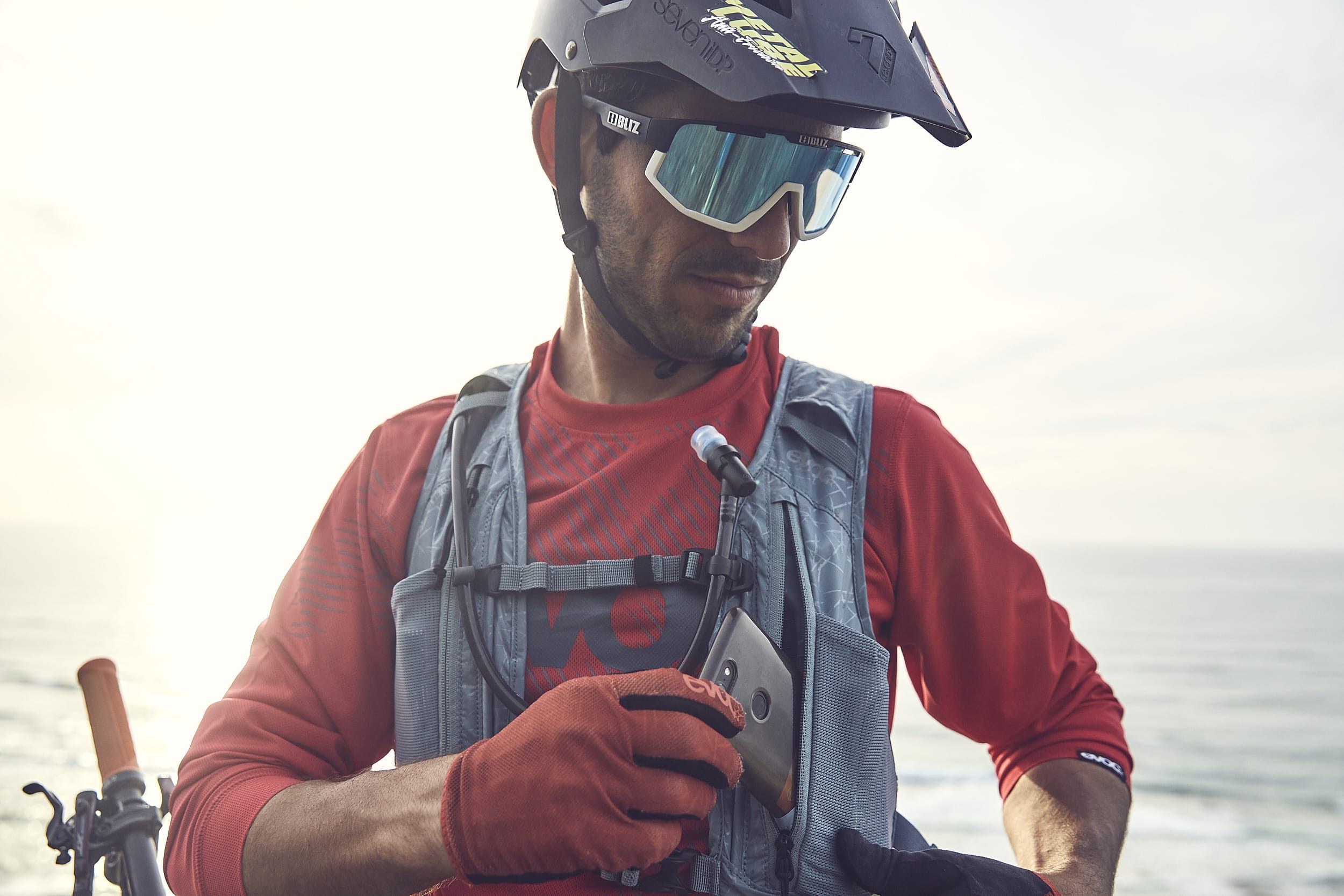 Volume, weight and sizes:
HYDRO PRO 1,5:
​1.5 l (0.2 l in the chest pocket, 1.3 l in the pack), 230 g, 23 x 33 x 2 cm
​Colours: Black, Steel
​Materials: N210 D TAFFETA, 3D AIR MESH, AIRO FLEX
​HYDRATION BLADDER 1.5 included
HYDRO PRO 3:
​3 l (1 l in the two chest pockets, 2 l in the pack), 250 g, 23 x 33 x 4 cm
​Colours: Black, Steel
​Materials: N210 D TAFFETA, 3D AIR MESH, AIRO FLEX
​HYDRATION BLADDER 1.5 included
Available from summer 2021
#EVOChydration
---
Press release for download:
EVOC_Pressrelease_HYDRO PRO_en.docx
DOCX - 3.3 Mb
Download
---
HYDRO PRO Pressinformation for download:
PI EVOC SS23 HYDRO PRO en.pdf
PDF - 129 Kb
Download
Royalty free images for download:
You can find more photos in the GALLERY
Action-Images ©EVOC / Martin Jacobsen:
If you have questions or sample requests, please contact us at: