Eurobike Preview: Product News Overview
EVOC Spring/Summer 2020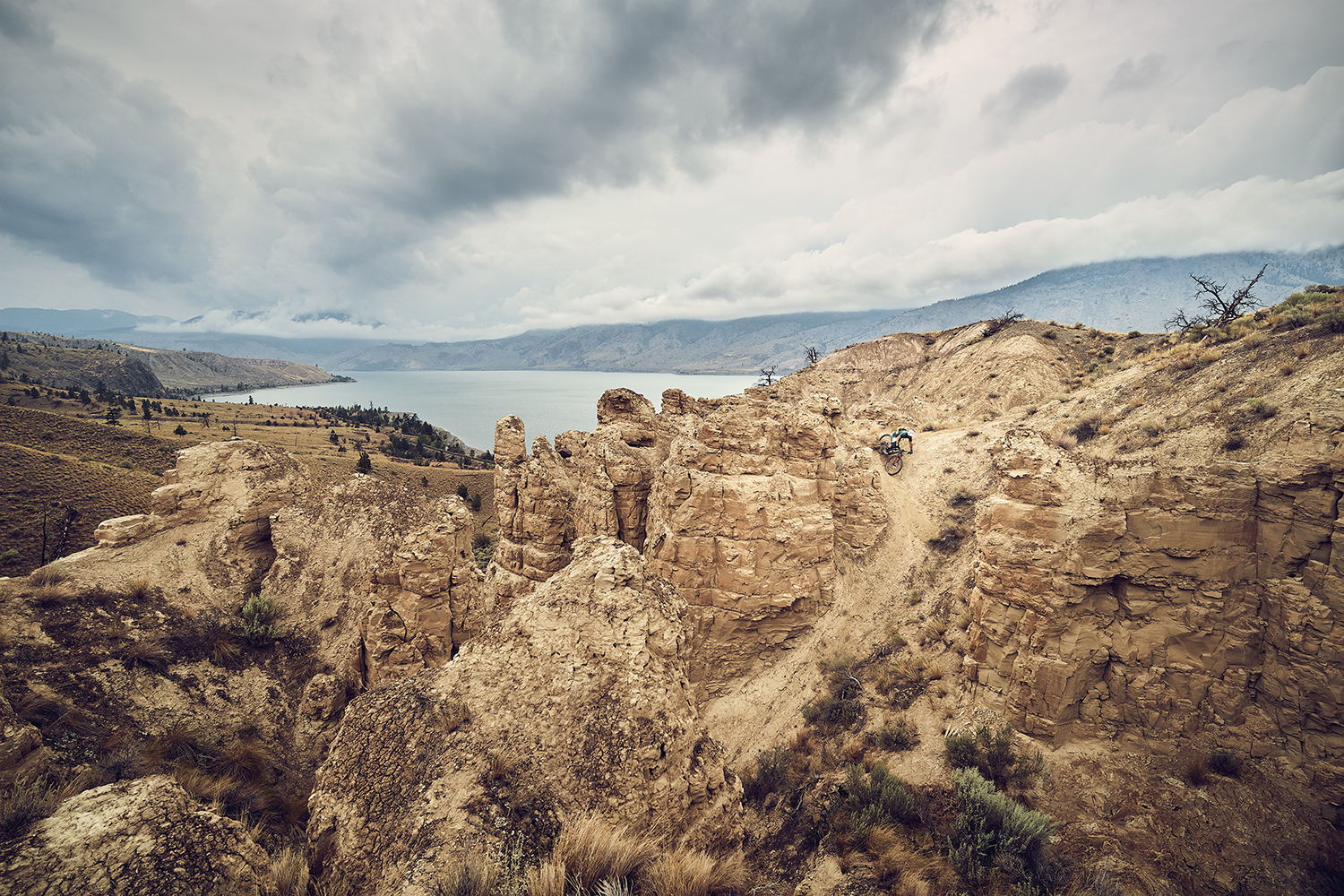 NEW: RACE BELT
The practical race belt was specially designed for racing and fits the body shape perfectly, adapting to every movement. Tools, an energy bar and small items are stowed securely and are permanently to hand.
 A comfortable fit with the flexible AIROFLEX hip belt.
AIR PAD SYSTEM ensures optimal ventilation.
 Special pocket management with easy, direct access to tools.
Available in NEON BLUE or BLACK | 0,8 l, 180 g, 25 x 13 x 2 cm | 45 Euro, 45 USD, 39 GBP
NEW: TAILGATE PAD DUO
Load up the mountain bike on the pick-up truck and away you go! With the robust TAILGATE PAD DUO up to two bikes can be quickly and securely loaded, fixed into position and transported - without scratching the tailgate. 
Allows the secure transport of two bikes.
Improved padding to protect the frame.
Needs to be fastened to both sides of the tailgate door.
Available in OLIVE or BLACK. | 770g, 83 x 57 x 2 cm | Material: Tarpaulin | 80 Euro, 90 USD, 69,99 GBP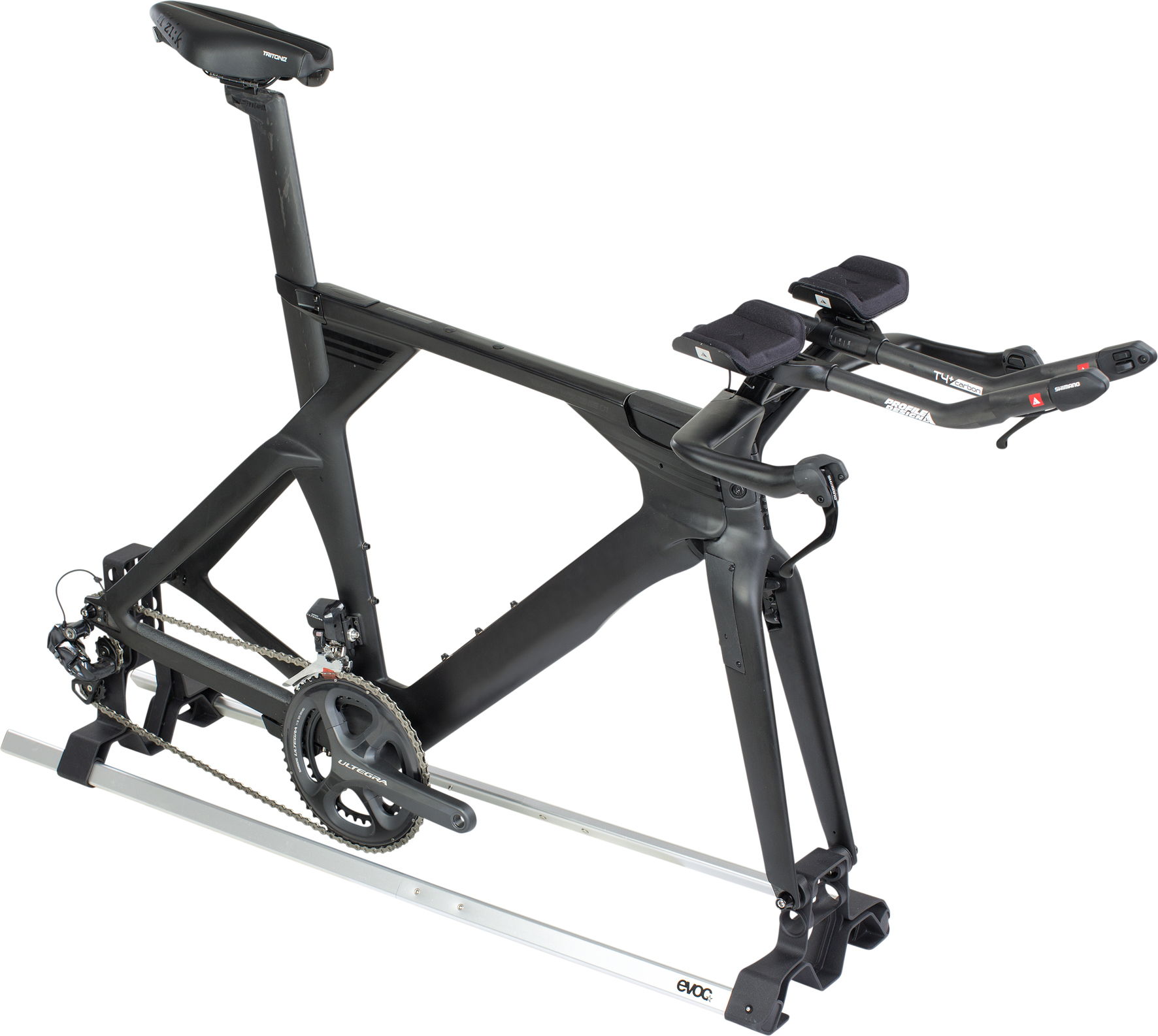 NEW: ROAD BIKE STAND
Road and triathlon bikes can be fitted with ease into the sturdy mount for safe transportation. The length of the collapsible stand, which fits all EVOC BIKE TRAVEL BAG models, can be adjusted according to wheel base size.
Maximum wheel base: 106 cm
Secure fixing to allow safe transportation.
Suitable for: front axle with 5 mm QR x 100mm; 12 mm x 100mm thru axle; rear axle: 5 mm QR x 130 mm, thru axle 12 x 135/142 mm.
1000g, 110 x 26 x 27 cm | Material: Aluminium, reinforced plastic | 130 Euro, 160 USD, 114,99 GBP
UPDATE: FR TRAIL E-RIDE 20l
E-mountain bike adventurers know the situation all too well: not only do the spare battery and accessories for e-bikes add weight but they also need to be safely fixed to avoid slipping, and they must not pose an additional risk for the spine in case of a fall. With its E-MTB protector backpack EVOC offers a solution to these problems. In Spring/Summer 2020 batteries up until 42 cm length will fit the battery compartment and the backpack is available in two new colours.
LITESHIELD BACK PROTECTOR with 95% shock absorption
Separate, centred, well-padded battery compartment with ultra-safe fixation system
Charger strap fixation system
Control display compartment (fleece-lined)
*Separate key ring included
Available in BLACK or LOAM - CARBON GREY. | 20 l, 1500 g, 27 x 56 x 14 cm | 220 Euro, 250 USD, 194,99 GBP
---
More press images for direct download:
RACE BELT
ROAD BIKE STAND
FR TRAIL E-RIDE